Come and join a professional community united through creativity, shared insight and deep expertise.
Kindalin is a family owned company with a proud history of early education that spans over 30 years. We offer creative and collaborative roles in a high quality work environment with professional development opportunities and a supportive culture.
Many of our Directors began with us as trainees and some were even students once upon a time. There is a career path at Kindalin, where we grow and learn together.
Working with Kindalin means…
Make a real difference in the lives of the children in your care
Job security within an established organisation
Ongoing training and development
Regular networking and conference events
Opportunity for promotion and career progression
Being part of a team
Flip through our Careers Guide booklet.
We're excited to meet aspiring trainees or experienced professionals to join our culture of quality, support and care.
Please submit your interest below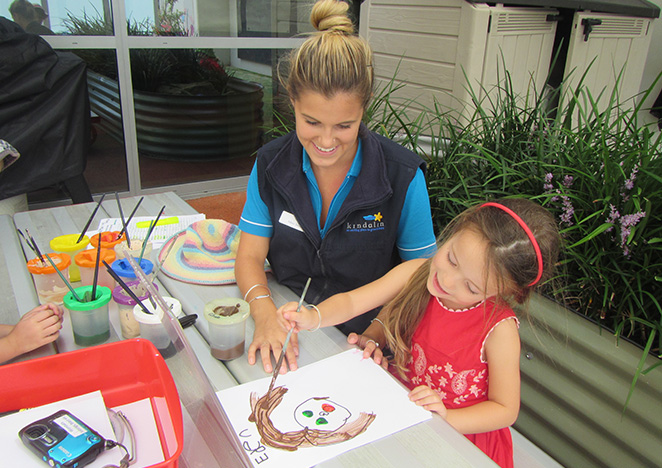 Experienced Staff
Kindalin staff are educated individuals who are passionate about child care. They are warm and receptive, creative and respected leaders in the field of early childhood development and education. If you already have plenty of experience we'd love to talk some more.
New Trainees
Experience in our centres provides an ideal first step in a career in Early Child Education. Kindalin Trainees become an integral part of our child care centres, working with Room Co-ordinators and Centre Directors.
Submit your application
I agree to Kindalin storing my personal information for present and future opportunities. To have your information permanently removed please contact us on 1300 881 401.