Further exploration of the sun, moon phases, solar system, stars, constellations and travels to the Moon were researched using books and multimedia skills. Facts were gathered by the children to examine the differences and similarities between objects in space. The discussions furthered on the travel to outer space which led to creations of mock launches of our spaceships to our space stations. Many hands on experiments were used to support the children's research of outer space. Group observation and individual learning helped students to understand what other objects are in our universe.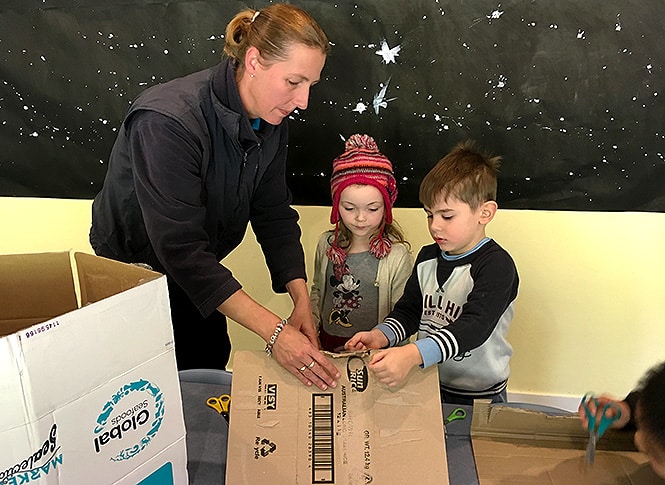 Stage 1 - Curiosity
"What objects are in space?"
The Moon fueled the children's curiosity and creativity towards researching space. As the children continued to explore about the Moon, they discovered that there are many other objects in space. They were captivated with the sun, moon phases, solar system, stars, constellations and travels to the Moon.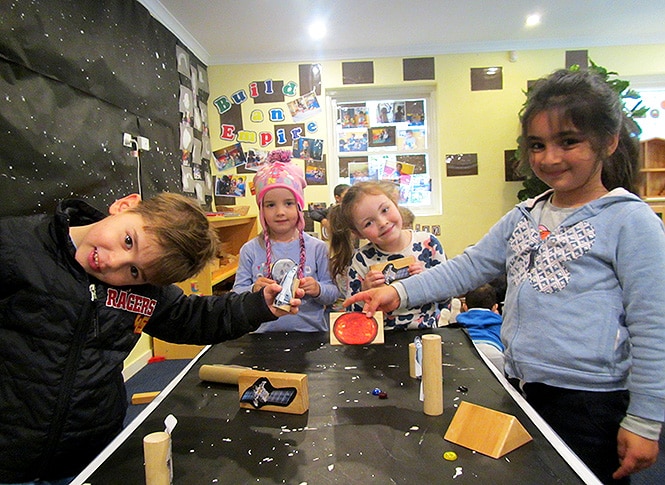 Stage 2 - Sharing Ideas
"The sun, moon, planets and stars have many similar and different characteristics."
As children gathered fascinating facts from using multimedia and books which demonstrated their emerging autonomy and inter dependence skills. The facts that were gathered of outer space included characteristics, similarities and differences of the planets, sun, stars and moon. The discussion continued at the children's homes which consisted of star gazing and finding constellations. Building on children's understanding of the travel to outer space, we discussed about astronauts, their role, equipment, attire and travel vessels. We further challenged ourselves to building a space rocket and a space station that carried out many pretend launches to outer space.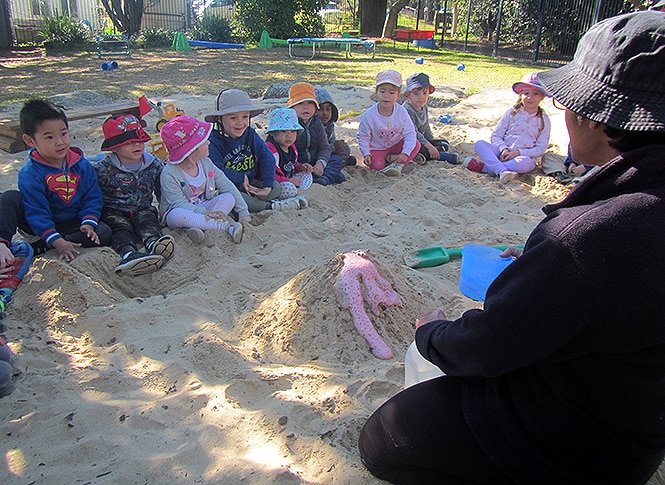 Stage 3 - Research and investigation
"Volcanic eruptions can occur on earth."
In this space project, children have been supported with their research and investigation activities through hands on experiments that were conducted in a group and individually. The experiments included various hands on experiences such as Impact craters on the Moon Experiment, Moon Rotation, Balloon Rocket Launch, Day and Night Explanation, Melting Rocks, Composition of the Earth and Olympus Mons Eruption were organised for the children to experience.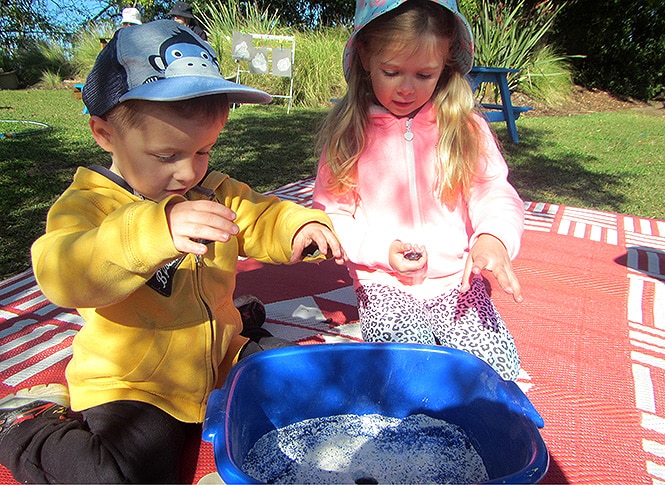 Stage 4 - Conclusions
"Even though we can not see all the objects in space, we know they are exist."
The hand on learning experiences have allowed children to directly observe and understand the outcome of the experiments. This kinaesthetic teaching approach helps children understand what they have not directly seen. It also encourages children to participate by doing things for themselves which will help them with resourceing their own learning independently. This has been demonstrated by their involvement in the experiments and the art work.
Five key learning areas activated
Arts
Literacy
Math
Science
Social